A journey of hope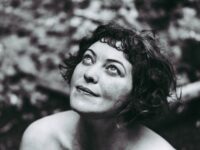 A Turkish proverb says, 'Hope is the bread of the poor.' We obviously hope for what we are lacking. If we need to feed ourselves, it is then what we hope for. But is that all about hope?
Maybe we carry hope in our genes. Well, would someone who has no hope for the future want to have children? Especially the parents of the baby boom times?
It is precisely in the 60s that people of this generation came to Belgium with hope, being the children of parents who come across wartimes, they carried the hardship of famine and the hope of survival in their genes. The bread they ate in the coal mine without taking it out of the paper bag was their hope.
They were not asked what colour they preferred like in the road-movie Niva to Nenets. Black was already the answer to unasked questions. They sat on their colourful rugs which they brought from their homeland, but black remained inside their nails or the wrinkles on their skin.
This routine was their resonance, it was a safety zone to keep their inherited habits. Their hopes were engraved in the colourful rugs; It was like a flying carpet that would take them to their dreams. If they took their feet out, they were afraid that they would fall. Their dreams have always remained in the air, between the land where they were rooted and the land where they fed themselves, in Purgatory.
Then they had their own children. These children too carried their parents' hopes in their genes. They stayed together on the same colourful rug or the flying carpet. Purgatory was between the earth and the sky for them,homeland was not only a mirror of hopes but also of fear. They could forget their culture; But which home, what culture?
In time, some of them took the courage to become a butterfly, the daughter of a miner in Limburg, for example, Layla Önlen made a breakthrough. She chose theatre to express herself and perhaps to create a universal bridge between cultures.
Layla started her acting life in an amateur theater club. Soon she continued to make her own performance, "Hold, Release" in Dutch, which was based on Deniz Kaptan's "Woman Stories" and directed by Hüseyin Umaysız. It was played in many parts of Belgium and in Amsterdam. She played it in Turkish at the Istanbul Theater Festival.
She also performed "The Stone" in various parts of Belgium, another monologue performance about women's power in times of immigration, with illustration of Koenraad Tinel, directed by Hüseyin Umaysız. The play was based on the book Tell-Genk-Tell, a collective work edited by Stefan Brijs.
Layla Önlen worked with different directors and took part in social projects. She starred in "Fleeing" which highlights the struggle that each of us is fighting, experiencing paralysis, or running away, along with actor/director Jamal Kazza. The play was also performed in schools with the participation of students.
She took part in "Who's Afraid of Virginia Woolf", one of the most-performed classics of the twentieth century, staged by director Mesut Arslan in his unique, tangential approach
at prestigious theatres including the Royal Flemish Theater (KVS) Brussels and the International Theatre Amsterdam.
Layla Önlen continues her journey as a mother, social worker, actress, and activist. She is now attending the Maastricht Theater Academy to become a director herself.
Finally, we all have stories; stories of hope the most. Are they then not the true colours of our life journey, even if not visible at times? The challenge is then to unveil them, and help to flow. 
Photo: Savaş Boyraz
18 February 2021
yuksel_cilingir