Garage Blues premier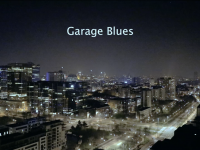 In the end of February, Cinemaximiliaan organised a one-week workshop with master students of LUCA School of Arts, during which 5 short movies were written, shot and edited. All movies were made under the theme of "being stuck" and the tasks were divided equally within each group.
GARAGE BLUES – thriller – 4'24" – color – 2019 A film by Yüksel Çilingir, Limat Berhe, Jean Murat Swinnen, Sarah Hamdi, Rahaf Al-obeid, Gert-Jan Verdeyen, Joy Maurits, Simon Cools, Sherin Seyda.
Production: Sofie Benoot (LUCA), Rand Abou Fakher, Victor Ghostin, Gawan Fagard, Gwendolyn Lootens, (Cinemaximiliaan)
28 April 2019
yuksel_cilingir